Federal Agency Wants Mountaintop Removal Health Review
Jun 6, 2015
According to an article in the Charleston Gazette, "The federal Office of Surface Mining plans to recommend that the National Academy of Sciences review a series of studies that have found that residents living near mountaintop removal mining operations face increased risks of serious illnesses and premature death." http://www.wvgazette.com/article/20150605/GZ01/150609468/1419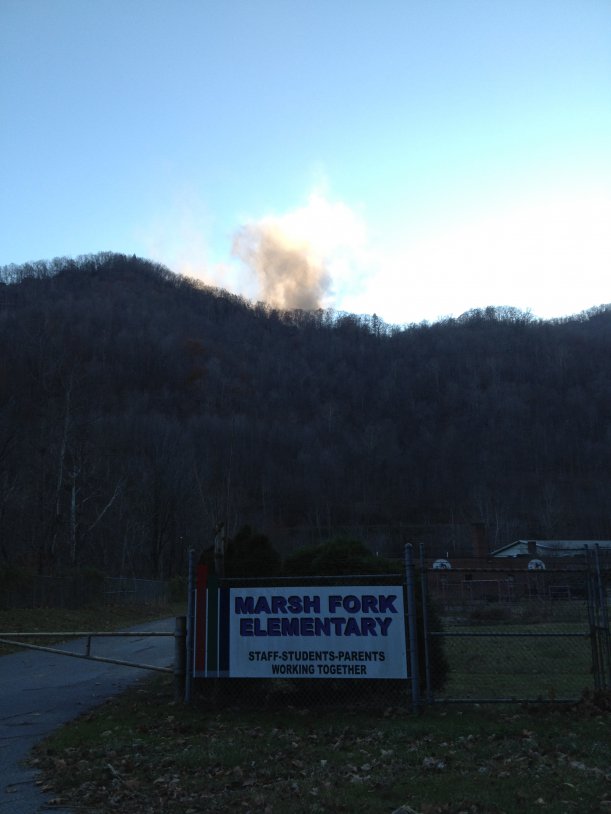 Dear Sec. Jewell,

You were quoted today in the Charleston Gazette as being willing to meet with citizens living near large-scale strip mines and hear our concerns, if you are invited to do so.
On behalf of Coal River Mountain Watch, a citizens' group opposing mountaintop removal and the resulting health impacts, I invite you to do so. You can see a mountaintop removal site that is not groomed as a show site, meet the people whose lives are threatened by this deadly practice, and hear our proposal for a "time out" for new permits unless and until mountaintop removal is proven safe for those of us who breathe the fallout. We feel that a health study review, without a pause on new permits, only drags out the time that our people are forced to breathe the deadly blasting dust from these sites. The Precautionary Principle dictates that people be protected until this process is proven to be safe.

At Coal River Mountain Watch, we provide frequent tours to reporters, student groups, and others who are interested in the coal industry's impacts to our communities. In a few short hours, you can visit an active mountaintop removal site above a community and visit the Upper Big Branch memorials just minutes from our office. We would take you to the old Marsh Fork Elementary School (400 yards downstream from a Massey-now-Alpha 2.8-billion-gallon sludge dam, 225 feet from a coal silo, and surrounded by a 2,000-acre mountaintop removal site) and the new Marsh Fork Elementary. The new school doesn't have those hazards yet, but Alpha is proposing new mountaintop removal upstream of the school.
The federal Office of Surface Mining plans to recommend that the National Academy of Sciences review a series of studies that have found that residents living near mountaintop removal mining operations face increased risks of serious illnesses and premature death. - See more at: http://www.wvgazette.com/article/20150605/GZ01/150609468/1419#sthash.txbaNAu4.dpuf
The federal Office of Surface Mining plans to recommend that the National Academy of Sciences review a series of studies that have found that residents living near mountaintop removal mining operations face increased risks of serious illnesses and premature death. - See more at: http://www.wvgazette.com/article/20150605/GZ01/150609468/1419#sthash.txbaNAu4.dpuf
The federal Office of Surface Mining plans to recommend that the National Academy of Sciences review a series of studies that have found that residents living near mountaintop removal mining operations face increased risks of serious illnesses and premature death. - See more at: http://www.wvgazette.com/article/20150605/GZ01/150609468/1419#sthash.txbaNAu4.dpuf
The federal Office of Surface Mining plans to recommend that the National Academy of Sciences review a series of studies that have found that residents living near mountaintop removal mining operations face increased risks of serious illnesses and premature death. - See more at: http://www.wvgazette.com/article/20150605/GZ01/150609468/1419#sthash.txbaNAu4.dpuf
READ MORE