Alpha Natural Resources Files For Bankruptcy
Aug 7, 2015
Bankruptcy doesn't mean they stop blowing up mountains and poisoning communities.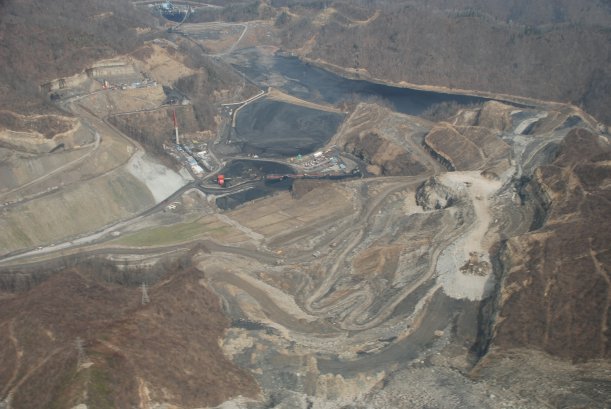 Alpha's Edwight site above Coal River Mountain Watch's office. Flyover courtesy southwings.org.
On August 3, Alpha Natural Resources, which operates mountaintop removal sites in the Coal River Valley and elsewhere, and is applying for more, announced that it is filing for Chapter 11 bankruptcy protection. "The Company will promptly seek the necessary immediate relief from the Bankruptcy Court that will allow normal business operations to continue uninterrupted while in Chapter 11, with coal being mined, customer commitments honored, and wages and benefits for Alpha's affiliated employees paid."
More details are at http://www.forbes.com/sites/nathanvardi/2015/08/03/u-s-coal-company-alpha-natural-resources-files-for-bankruptcy/