New Drone, New Breathtaking Videos
Jun 30, 2018
Huge thanks to the folks who donated for our new drone! This week we've used it to report a coal company violation resulting in an imminent harm cessation order at Pettus (here and here) and two more suspicious spots above McDowell Hollow on Coal River Mountain (here). Then comes the magic.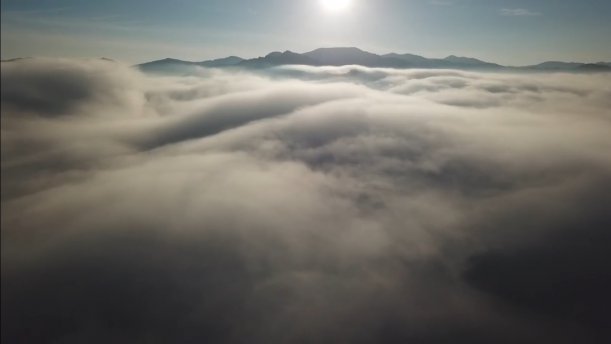 After a flight over the Judy Bonds Center, showing off our solar panels, rain barrels, beehives, and hemp farm, Junior pilots the drone up through a dense layer of low clouds. The peaks of Coal River Mountain above a sea of clouds, bathed in the splendor of the early morning sun, leave no doubt that West Virginia is almost Heaven. The mountaintop removal on Cherry Pond Mountain behind us, not so much. Watch it here, and remember there's a minute of nothing but cloud. But we need your help to keep the magic. Read on.
The new drone is a critical tool, but it doesn't fly itself. It doesn't plan or coordinate, it doesn't identify the places needing the most surveillance, it doesn't drive or hike up a mountain in the heat or rain, it doesn't visit our threatened neighbors, it doesn't report complaints, and it doesn't do research and compile information for litigation. It also doesn't have to eat or pay bills. So we need your help to help us keep on keepin' on.
Your tax-deductible contribution of $25 here covers an hour of monitoring mountaintop removal sites and other coal operations to protect our communities and hold polluters accountable. $50 fills a gas tank so we can drive to monitoring locations, pollution sites, and hearings. $100 covers a week's mortgage at the Judy Bonds Center for Appalachian Preservation. And your automatic monthly sponsorships help provide that reliable support we so badly need. Thanks!