Oppose More New Mountaintop Removal Today
Apr 24, 2023
Please stand with us in opposing new mountaintop removal permit number S300721 by 7 PM Tuesday, April 25, 2023. Email Laura.B.Claypool@wv.gov or attend the conference either in person or virtually. Details below.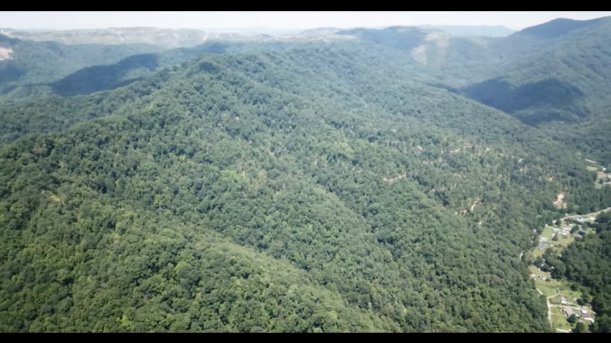 Artie, W.Va.—Alpha Metallurgical Resources subsidiary Republic Energy has proposed a 942-acre mountaintop removal site within a half mile of most Artie homes, between White Oak Creek and Fulton Creek. The Fulton East permit, S300721, would have 3 valley fills, including one right behind Stover Cemetery. It would impose the usual MTR hazards to the community, including blasting, with clouds of carcinogenic dust, and increased risk and severity of flooding. It would extract 4,765,000 tons of coal.
WV Department of Environmental Protection will conduct an informal conference on Tuesday April 25, 2023, at 5:00 p.m. at Clear Fork Elementary, 4851 Clear Fork Road, Artie, WV 25008. The conference may be accessed at https://meet.google.com/kcy-fpey-uhy or by calling in at (US) +1 442-999-4178 PIN: 278 658 932#. You may also submit email comments to Laura.B.Claypool@WV.gov by 7PM EDT Tues., April 25. The purpose of the conference is to allow comments from those people having an interest which is or may be adversely affected by the Republic Energy, LLC (Fulton East Surface Mine) Article 3 Surface Mine Application Permit No. S300721, located in the Clear Fork district of Raleigh County. For further information, contact Permit Supervisor, WVDEP, at (304) 574-4465. Reference Article 3 Permit No. S300721 Surface Mine Application # 1.
Please submit comments to Oppose this permit. The Clear Fork and Coal River area don't need more MTR, more airborne dust, more valley fills, and more flooding. It doesn't have to be lengthy or detailed; the permit supervisor will probably approve it no matter what. But it's important to tell her that you oppose permit S300721, so at least she'll know that people don't consent to more devastation to our neighbors' health, the forests, the water, etc. If you live on Earth, you have an interest which will be adversely affected. Please share. Thanks!