Year-end Donations for Tadpole Project and CREEK
Dec 31, 2017
Watch the Tadpole Project and CREEK video here, and pitch in or chip in here to continue the success of these important programs in 2018.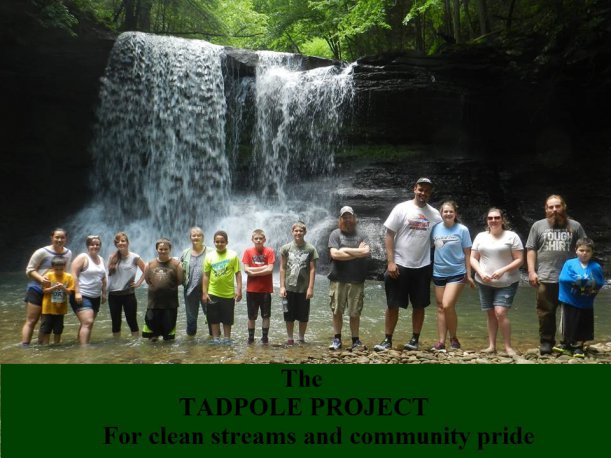 The Tadpole Project made significant progress with cleanup days. Some neighborhoods are now taking it upon themselves to keep their streams clean. In February, the Tadpole Project collected 1,322 tires for recycling. The Coal River Environmental Education for Kids (CREEK) participants took part in cleanups days and learned from visiting educators, such as the WVDEP's Save Our Streams Program coordinator teaching about the bugs in the water that indicate stream health. They went on field trips, such as this one to the Raleigh County landfill where they learned about the importance of recycling.
Thanks for your help, and have a Happy New Year!