Welcome to Our Hemp Project Volunteer
Dec 23, 2017
Join us in welcoming our new volunteer! Vince is spending his winter with Coal River Mountain Watch to get our hemp project off to a good start. He comes to us through the Worldwide Opportunities on Organic Farms (WWOOF) program, in which CRMW's Judy Bonds Center for Appalachian Preservation participates as a host farm. Learn more about WWOOF at https://wwoofusa.org/. Vince is also learning about mountaintop removal and the other coal industry abuses imposed on our communities, and he'll be on hand when we go solar.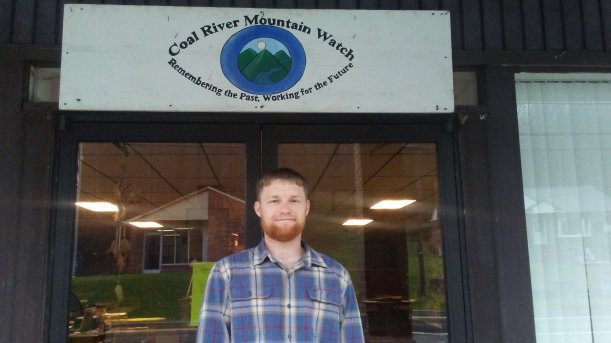 From Vince:
I grew up in Saranac, New York with a passion for the outdoors and anything to do with it. I decided early on I wanted to work in the environmental field. Right after I graduated high school, I moved to Fort Kent, Maine and enrolled in classes at the University of Maine. This was a great opportunity for me to see the great north woods of Maine and see the most remote area of New England. I graduated with a Bachelor of Science in Environmental Studies with a focus in Ecology.
After graduating I moved back to upstate New York and got a job in Plattsburgh working as an environmental technician, environmental scientist and water and wastewater operator. I was given the opportunity to start my own small business building rustic furniture while working on dairy farms as a hoof trimmer. I've enjoyed the time working with cattle and the hard work that comes with working on a farm.
I'm very excited to get the ground work laid for the hemp project here at CRMW. It's a great opportunity to show the profitability for farmers in West Virginia. It will be a boost to the local economy while cleaning up pollutants in the soil, leaving a better ecosystem for our future generations.