New Coal Violation Pollutes Coal River
Jun 28, 2018
Pettus, W. Va.—Responding to a citizen's complaint from Coal River Mountain Watch, the West Virginia Department of Environmental Protection issued an imminent harm cessation order and a violation against Alpha Natural Resources subsidiary Marfork Coal Company on Wednesday, June 27, 2018. The company had inadequate sediment control allowing sediment to flow offsite, across a public road and bridge, and into the Marsh Fork of the Coal River at Pettus, W.Va., only a mile and a half upstream from the Whitesville public water intake. Coal River Mountain Watch included an aerial drone photo of the pollution with the complaint.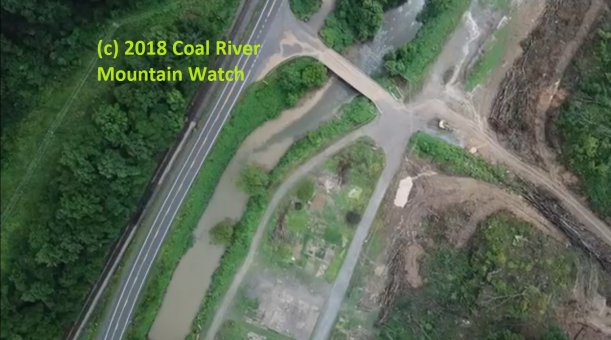 The resulting inspection was the first of the site since WVDEP issued the coal prospecting permit to Alpha on March 26, 2018. The site is above the neighborhood of Pettus Bottom, recently vacated and demolished, where the forest on the hillside was cut down in preparation for new mine works.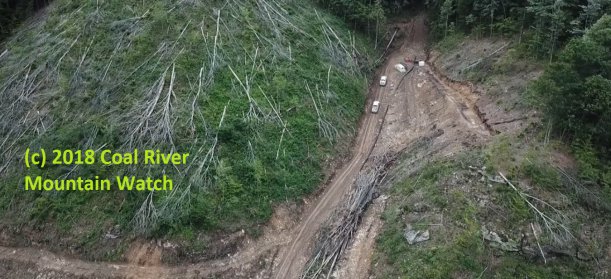 Please support our work to hold polluting coal companies accountable, along with the agencies that are supposed to regulate them, with a tax-deductible donation at https://secure.givelively.org/donate/coal-river-mountain-watch/crimp-coal-river-intensive-monitoring-project. Thank you!