Federal Court Strikes Down Bush-Era Stream-Dumping Rule Pro-mountaintop Removal Measure And Threat To Clean Water Gets The Axe
Feb 20, 2014
NEWS RELEASE: February 20, 2014
Contact: Liz Judge, Earthjustice, 415.217.2007, ljudge@earthjustice.org
Vernon Halton, Coal River Mountain Watch, 304.952.4610 or 304.854.2182, vernoncrmw@gmail.com

Federal Court Strikes Down Bush-Era Stream-Dumping Rule
Pro-mountaintop removal measure and threat to clean water gets the axe

Washington, D.C. ⎯ Today a federal court struck down a controversial George W. Bush administration rule that opened up Appalachia's streams and waterways to toxic dumping from destructive mountaintop removal mining operations.

Numerous national and Appalachian environmental and community groups challenged the midnight rule from 2008, which repealed a longstanding stream protection — a "buffer zone" of protection from mining activities and dumping around waterways. Earthjustice, on behalf of Coal River Mountain Watch, Kentuckians for the Commonwealth, Kentucky Waterways Alliance, Ohio Valley Environmental Coalition, Statewide Organizing For Community Empowerment, Sierra Club, Southern Appalachian Mountain Stewards, Waterkeeper Alliance, and West Virginia Highlands Conservancy, and together with co-counsel at Appalachian Mountain Advocates, the Appalachian Citizens Law Center, and Sierra Club, brought one of the legal challenges to the 2008 Bush rule, arguing that the rule unlawfully weakened protection for vital water resources.

Before the Bush rule eliminated the "stream buffer zone," this safeguard stood for decades in order to protect American waterways from the type of extreme destruction and obliteration that is now being caused by mountaintop removal mining. Mountaintop removal mining has buried an estimated 2,400 miles of Appalachian streams and polluted many more miles of waterways.

The U.S. District Court for the District of Columbia struck down the Bush rule because it violated the Endangered Species Act. The court determined it was unnecessary to consider the many other claims against the rule, including the flaws alleged in Earthjustice's case.

The following statement is from Earthjustice attorney Neil Gormley:

"This decision restores longstanding stream protections and finally puts an end to the Bush administration's attempt to let mining companies dump toxic waste into our waterways. We're glad to see it struck from the books and gone as the law of the land. Good riddance to a harmful midnight rule that hurts communities and waterways.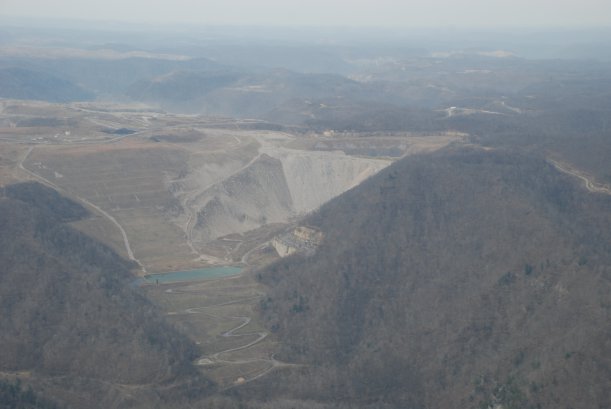 "As the ongoing water crisis in West Virginia unfortunately shows, these communities need stronger water protections.

"Right now, there's an effort in the U.S. House of Representatives to force states to adopt this same flawed rule. The House will soon vote on H.R. 2824, a cynical attempt by friends of coal and polluter allies in Congress to take this weak, confusing, and contradictory rule and make it a centerpiece of the surface mining law. We hope this clear court decision puts that idea to rest. "

The following is a statement from Vernon Haltom, executive director of Coal River Mountain Watch:

"Coal River Mountain Watch is pleased that the court struck down the Bush rule intended to make mountaintop removal more expedient. Unfortunately, we are still stuck with regulators who refuse to enforce the previous rule, who refuse to take citizens' complaints seriously, and who refuse to acknowledge the growing scientific evidence that mountaintop removal harms human health. We need federal takeover of the West Virginia Dept. of Environmental Protection's failed mining division, and we need to pass the Appalachian Community Health Emergency (ACHE) Act, H.R. 526."