Protect Appalachian communities' health, mountains, and water without paying an extra penny when you shop at Mid-Atlantic Kroger stores. Just take a minute to link your Kroger Plus shopper's card to Coal River Mountain Watch when you sign up at www.tinyurl.com/CRMWkroger. Kroger donates based on how much enrollees purchase, at no added cost to you. Sign up today at www.tinyurl.com/CRMWkroger and share with friends and family!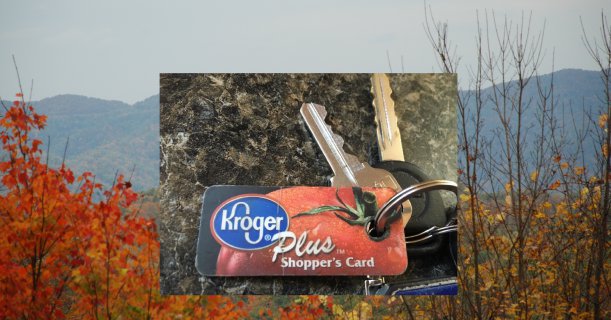 Sign-up is ongoing. Just do it from the computer or device you're on right now. You don't have to go anywhere or pay anything. Just use your Kroger card when you shop, like you always do. If you signed up before August, you need to renew.
This applies to Kroger stores throughout their Mid-Atlantic division, including WV, VA, NC, OH (Marietta, Belpre, and Proctorville), and TN (Kingsport and Johnson City). A few purchases don't qualify, such as alcohol, tobacco, fuel, postage stamps, prepaid cards, and prescriptions. This does not affect your fuel points.
Coal River Mountain Watch is a frontline community group in Naoma, WV, whose mission is to stop the destruction of our communities and the environment by mountaintop removal mining (MTR), to improve the quality of life in our area, and to help rebuild sustainable communities.
Our work includes opposing new mountaintop removal permits; monitoring existing sites and reporting violations; cleaning up our river, hollows, and community through the Tadpole Project; providing fun learning activities through the Coal River Environmental Education for Kids (CREEK) project; hosting reporters, student groups, and volunteers; and maintaining a community center (the Judy Bonds Center for Appalachian Preservation). Learn more at http://crmw.net.
Mountaintop removal is a method of coal mining in which operators clear-cut the forests, blast and bulldoze the mountain, and dump the rubble into nearby streams. MTR sites often reduce the elevation by 400-800 feet, with some sites being several miles in length and a mile or two wide. Over a million acres of the Appalachian Mountains have been devastated, and over 2,500 miles of streams have been buried or impacted. Mountaintop removal not only harms the forests and streams, but is also a public health threat. The blasting dust is linked to greatly elevated rates of cancer, birth defects, heart disease, and other deadly illnesses.
Much of our present work is to stop the existing and proposed MTR sites on Coal River Mountain.
You can sign up to support Coal River Mountain Watch without spending anything extra. Just go to www.tinyurl.com/CRMWkroger and select Coal River Mountain Watch as the group you want to support.
You can also make a tax-deductible donation at http://crmw.net/donate.php. However you choose to get involved, we greatly appreciate it.
Thanks for your support!