Mountaintop Removal Update
Mar 11, 2018
This Thursday, March 15, we have a site visit scheduled regarding the latest revision to the Collins Fork mountaintop removal site at the head of Workman's Creek and McDowell Branch on Coal River Mountain. The revision would allow Alpha Natural Resources to delay reclamation and also bury their used tires on the site. They want to keep it unreclaimed as a "start-up area" with a maintenance area, fuel storage, and coal stockpile to "serve other permits in the area." We'll post more after the site visit and before the "informal conference" (public hearing) where residents can state their opposition to the renewal.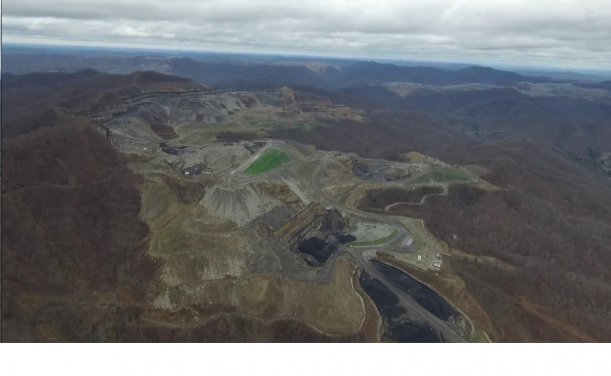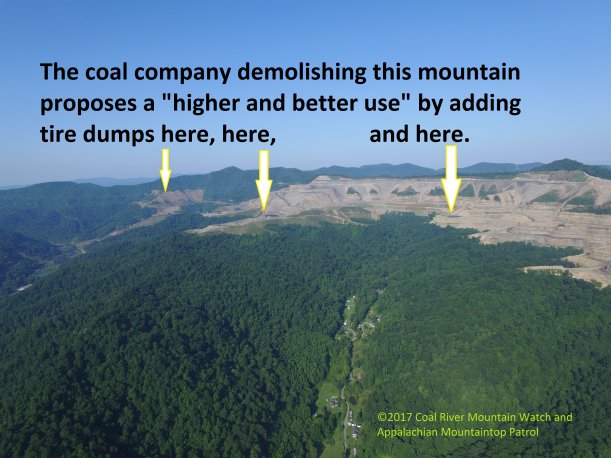 The 282-acre Collins Fork site, also called a "remediation project," is part of over 10 square miles of mountaintop removal and coal waste sludge dams on Coal River Mountain Watch. Other active permits immediately adjacent to it are the 802-acre Middle Ridge permit, which operates under a consent order for a pattern of violations, the old 294-acre Collins Fork/Workman's Creek sludge dam. Also adjacent is the 2,040-acre Eagle 2 site, which is not started and should have legally terminated in 2011, and the 561-acre Center Contour permit, which has still not been approved, even though the informal conference was held in July 2016. Also nearby on the mountain are the active 853-acre Long Ridge #1 site, the 1,096-acre Bee Tree site ("reclamation only"), and the 645-acre Brushy Fork sludge dam, which currently holds approximately 8 billion gallons of toxic coal processing waste.
Coal River Mountain Watch is opposing the revision to Collins Fork, as well as any new or renewed mountaintop removal permits on the mountain. For updates and action alerts for ways you can help, you can email contact us at http://crmw.net and follow us on Facebook at https://www.facebook.com/CRMWSTOPMTR.