Join us April 12, 6:00 PM, at Clear Fork Elementary School, 4851 Clear Fork Rd, Artie, WV 25008, at the informal conference (public hearing) on the proposed revision to the Collins Fork mountaintop removal permit. At the head of Workman's Creek and McDowell Branch on Coal River Mountain, the revision would allow Alpha Natural Resources to delay reclamation and also bury their used tires on the site. They want to keep it unreclaimed as a "start-up area" with a maintenance area, fuel storage, and coal stockpile to "serve other permits in the area." The total active, approved, and pending permits on Coal River Mountain amount to over 10 square miles of mountaintop removal and sludge dams. Please join us in saying "No!" to this latest bad idea.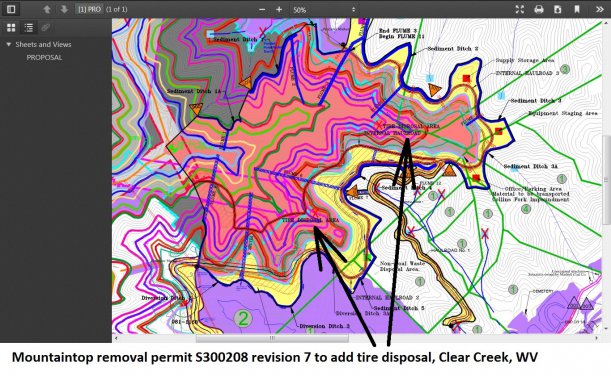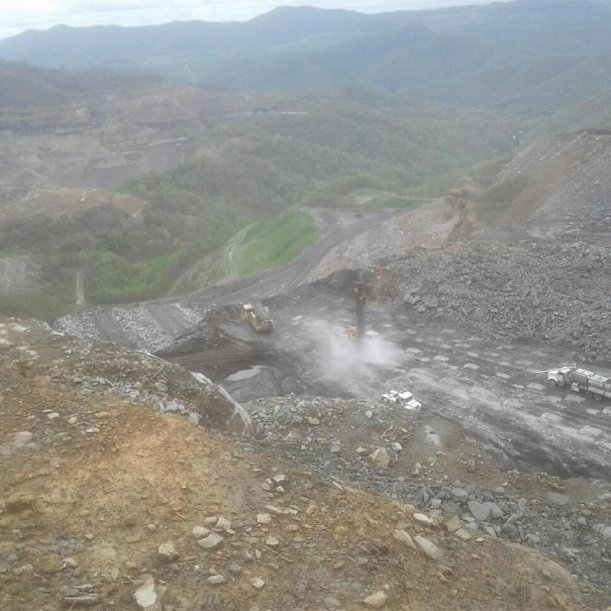 Coal River Mountain Watch OBJECTS to proposed revision 7 to Republic Energy surface mine permit S300208. For the following reasons and more which will be elaborated at the informal conference, we urge that the WVDEP DENY this application:
-The applicant currently has unabated permit violations on this permit (S300208) and their neighboring permits on this complex.
-The applicant is presently subject to a consent order at the contiguous permit S301712 for a pattern of violations for sediment control. The applicant has shown repeatedly that they cannot comply with something as basic as maintaining a ditch; they cannot be trusted to comply with this permit revision.
-The applicant has demonstrated a second pattern of violations at contiguous permit S301712 for method of operations. Two of those violations were for failure to comply with their reclamation plan, "corrected" by WVDEP granting a contemporaneous reclamation variance. In that permit, the applicant was apparently unable to comply with regulations and unable to plan for the actual conditions of the site, as if the steep slopes, narrow ridges, and ratio of overburden to coal seam were somehow new and unforeseeable conditions.
-This revision further rewards the applicant's inability to properly plan and comply with regulations. If they cannot mine according to regulations, they should not mine. WVDEP should not further endanger the health and safety of nearby residents by waiving the reclamation requirements for the applicant's convenience.
-This revision proposes adding tire dumps to the sites. This is not "higher and better use" of the land.