Throwback Thursday: Victory Ten Years Ago
Apr 30, 2020
The big announcement 10 years ago: After 6 years of hard work, from school board meetings to science to protests to a 450-mile walk to arrests to enduring violence and threats, Coal River Mountain Watch and allies succeeded in getting a new school for the kids of Marsh Fork Elementary.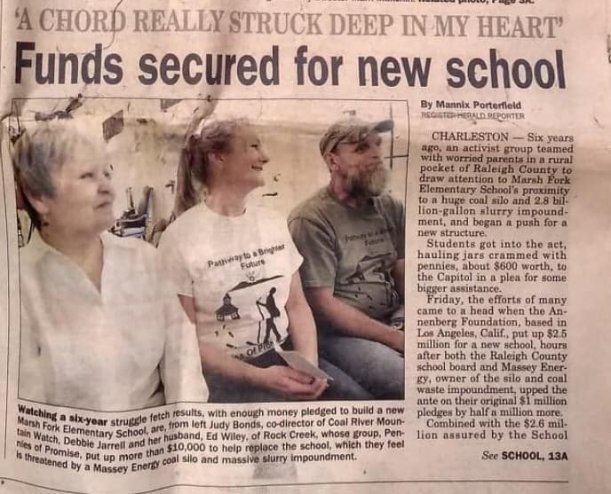 Huge thanks to all who made it happen, especially Judy Bonds (shown here only 8 months before she died of mountaintop-removal-related cancer), Debbie Jarrell, Ed Wiley, Hillary Hosta, Bo Webb, and all who put their bodies on the line and their lives on hold. Special thanks to the Annenberg Foundation for their generosity and compassion, when the state of WV and the coal industry didn't see a problem with kids breathing toxic dust next door to a prep plant, sludge dam, and mountaintop removal site. The work is not over, as mountaintop removal continues to threaten the health and lives of area children and adults alike. But April 30, 2010, was a day worth celebrating.
Just getting the "powers that be" to acknowledge the hazards at the old Marsh Fork Elementary required years of rallies and demonstrations.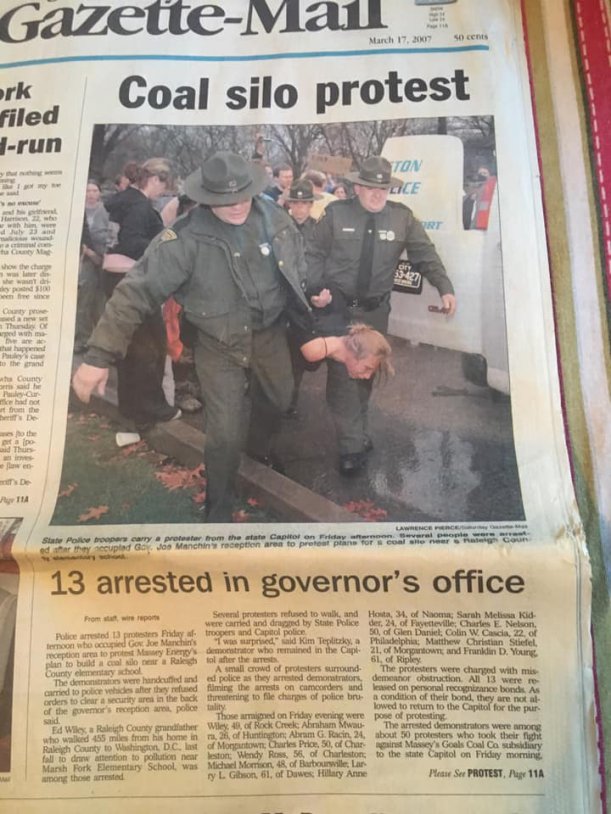 A cloud of carcinogenic blasting dust over the old Marsh Fork Elementary.