Polluted Water in Coal River Near Marsh Fork Elementary
Jun 19, 2010
SUNDIAL, W.Va.-- Just after dawn this morning, a community member noticed a torrent of murky, grayish water flowing from a drainage in to the Coal River.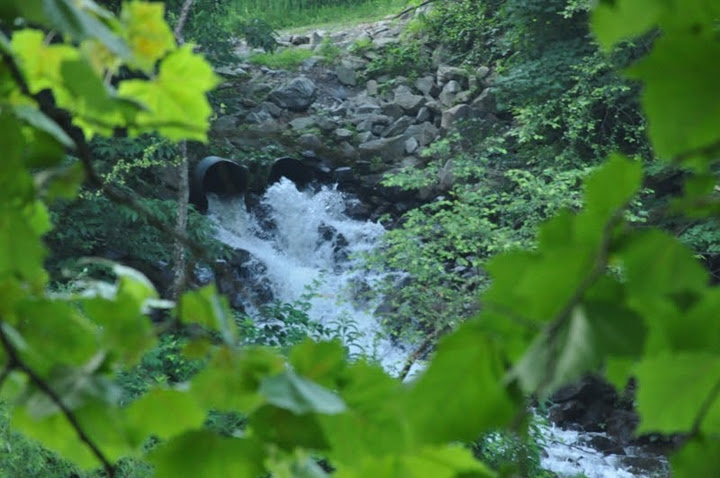 The drainage is located on the banks of the river adjacent to Massey Energy's Goals Coal Processing Plant and across from the entrance to Marsh Fork Elementary School. At 7:10 a.m., two volunteers photographed the spill and took a water sample several hundred feet down stream, at the nearest accessible location.

We encourage all concerned citizens to call this polluting drainage release in to the West Virginia DEP's emergency hot line, reached at 1-800-642-3074. The operator will ask for your name, number, and the location of the spill (Sundial, Raleigh County, along WV-3 between Goals Coal Processing Plant and Marsh Fork Elementary).