Vote Tadpole!
Apr 30, 2019
Please vote for the Tadpole Project now.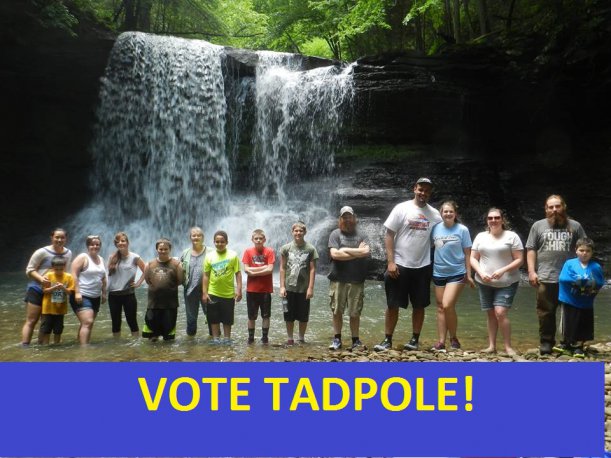 Until 12:01 AM May 5, vote here every day on every device for the Tadpole Project to get a share of a $15,000 Pig Difference grant. We're competing against four other groups, and the groups getting 10% or more of the vote get a share based on their percentage.
The Tadpole Project organizes cleanup days to get the trash and junk out of the streams, hollers, and roadsides along the Marsh Fork and its tributaries. It also includes Coal River Environmental Education for Kids (CREEK), instilling a conservation ethic while providing fun activities for the kids. The Tadpole Project has collected over 7,500 tires since we started counting in 2012. Follow the Tadpole Project's Facebook page here to keep up with the latest, such as the upcoming Adopt-a-Highway spring cleanup April 27.
Please also consider supporting the Tadpole Project with a monthly sponsorship of $5 here. Thanks!