Thanks and farewell to our January intern from Oberlin College
Jan 30, 2018
For years, Coal River Mountain Watch's interns have provided valuable work supporting our mission. Their initiative, ideas, and projects are often incorporated into our work to end mountaintop removal, improve the quality of life in our area, and help rebuild sustainable communities. This January, we were fortunate to host Leah from Oberlin College, who tested water, did map work, cleaned up with the Tadpole Project, generally helped out, and participated with events such as Mountain Music and Medicinals. Thanks Leah, and we hope you can come back soon!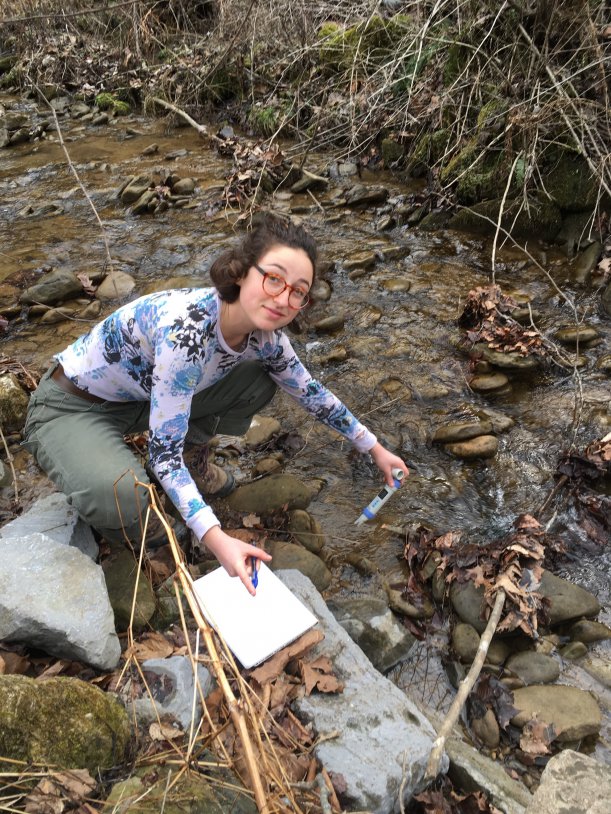 Leah says: I'm an Environmental Studies and Geology student at Oberlin College and am originally from Jacksonville, FL. I decided to spend my January term with Coal River Mountain Watch after learning about the organization while completing my final GIS project about changes in geomorphology due to mountaintop removal in the Coal River Watershed.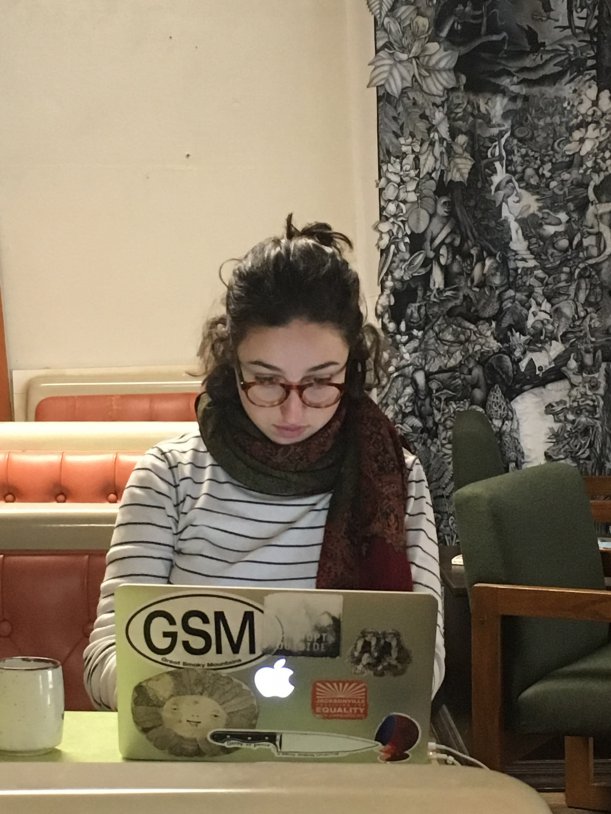 This month with CRMW has been a fantastic experience, as I have gotten to learn more about the injustices of surface mining by spending time in the community and helping with mine monitoring missions. Also I conducted some baseline water testing around Coal River Mountain to have some preliminary data of healthy streams before mining begins. CRMW has done some great work exposing the water issues in the community and I am thankful for the opportunity to contribute to this work while learning about the problems with heavy metals and acid mine drainage in the area.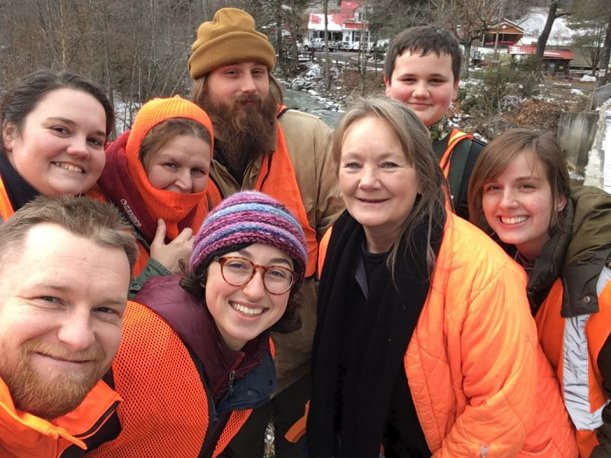 Seeing the destruction of these beautiful mountains first-hand has been really eye opening. It was one thing to do research on the topic from the comfort of a classroom, but being here and seeing the coal industry's irrefutable dominance over these communities is a whole other experience. I admire CRMW for all the difficult work they have done to better their community and save their mountains!
To learn more about interning with Coal River Mountain Watch, go to http://www.crmw.net/get-involved/research-internships.php or contact us at coalriver@crmw.net. Please consider supporting our ability to host interns with a tax-deductible donation at http://crmw.net/donate.php.