What Lies Upstream? Upwind? Uphill?
Oct 30, 2017
With the recent chemical fire in Parkersburg, WV, burning for days, with the recent revelations of ongoing PCB contamination in Fayette County, with ongoing mountaintop removal, with the 2014 chemical leak that poisoned 300,000 people's tap water, with Upper Big Branch, with Buffalo Creek, with exploding pipelines and oil trains and frack sites, and on and on and on.... You may be asking, "What's going on to make West Virginia a constant state of disaster?" If you've seen documentaries such as On Coal River, Black Diamonds, or Blood on the Mountain, or if you've lived in West Virginia very long, you'll know that powerful industries pull the strings and most of our government "leaders" care little about protecting citizens.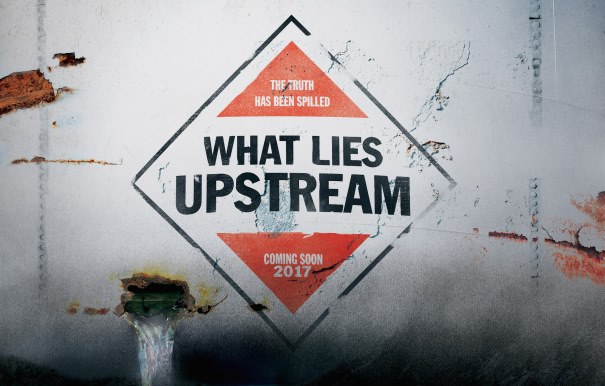 Here's another insight into that murky mindset that puts profits before people. What Lies Upstream, a film by Cullen Hoback, is playing this Friday, Nov. 3, 2017, at 7 PM at the Plaza Theater/Capitol Theater, 123 Summers Street, Charleston, WV. This film focuses on the 2014 water crisis. Presented by the West Virginia International Film Festival, it will be preceded by a red carpet and followed by a discussion with the film's director, Cullen Hoback.
Tickets are $9 for adults and $5 for students, available at http://www.wviff.org/what-lies-upstream/.