Junior Walk Addresses Bioneers Conference
Dec 1, 2015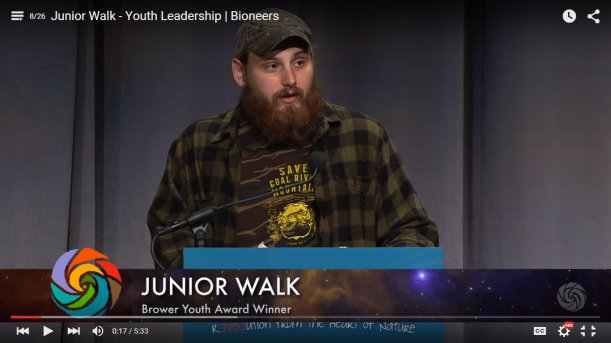 Coal River Mountain Watch outreach coordinator Junior Walk addressed the Bioneers conference in California in October. You can watch his short talk, along with up-close flyover footage of the Brushy Fork sludge dam above his home, at http://tinyurl.com/JuniorWalkBioneers15.
Ever since 2010 when he was first invited to the podium to speak about living under the Brushy Fork sludge dam and attending school at Marsh Fork Elementary School under the Shumate's Branch sludge dam, Junior has addressed thousands of people. From individual reporters and small groups of students to whom he provides tours, to college classrooms, to 10,000 people at PowerShift, Junior relates the realities of growing up in the Coal River Valley with the toxic nightmares that the coal industry provides.
Please consider a tax-deductible donation to support Junior's work at http://crmw.net/donate.php.
Thank you.