From Coal River Mountain Watch outreach coordinator Junior Walk: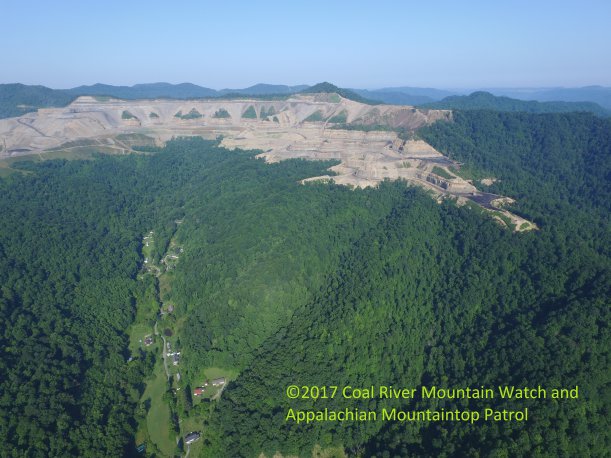 Want to help us protect one of the most biologically diverse forests on the entire planet from being blasted and mined into a barren moonscape? Now is the time to act!
We at Coal River Mountain Watch have worked for twenty years to push back against the destruction, illness, and poverty the coal industry has wrought on our community. We've use a variety of tactics over the years to accomplish the goal of running the coal industry out of town. We have done everything from organizing large protests, gathering data for numerous lawsuits, on the ground surveillance monitoring, running a children's group, regular trash clean ups near our rivers and roads, growing a large field of hemp, keeping bees, and just generally being a voice of dissent in our community against extractive industries and their political cronies by telling our story worldwide.
Given the current political climate I personally believe that our energy should be directed toward front line fights in this country. Supporting our efforts is a great opportunity to support the work we are doing to protect our community from the ravages of the coal industry.
The fight for survival occurs every day. Every time they set off an explosion on the mountain it not only covers up hollers and streams, destroying some of the most beautiful and diverse forest land in the United States, but it sends carcinogenic dust into the air to settle onto the homes and into the lungs of the people living in the valley below.
Alpha Natural Resources, the largest metallurgical coal supplier in the country, has recently started on their over two-thousand acre, three-square-mile Eagle 2 permit on the ridgeline of Coal River Mountain. Federal law revokes permits from companies who do not operate on a given site within three years. The West Virginia Department of Environmental Protection (WVDEP) has, with federal Office of Surface Mining, Reclamation, and Enforcement's (OSMRE) blessing, retroactively extended the permit, first issued in 2008, and continued to extend and renew it. Coal River Mountain Watch challenged the extensions, and in December 2016 a federal court ruled against OSMRE's decision to allow the retroactive extension. OSMRE has still not announced the results of reconsidering their decision, in spite of the court's order to do so expeditiously.
Alpha has begun clearing timber and setting the foundation for mining operations on this site, and we need your help to stop them! Please consider donating here, or by sending a donation to CRMW, P.O. Box 303, Naoma, WV 25140.
If you would be interested in talking more about the ways your donation can be used to help us meet our goals and protect our community, feel free to give me a call at 304-854-2182.
-Junior Walk
Coal River Mountain Watch