On July 12, CRMW staff, interns, volunteers, and other members attended the "informal conference" public hearing held by the WV Dept. of Environmental Protection to voice our opposition to Alpha's new "Center Contour" mountaintop removal permit application.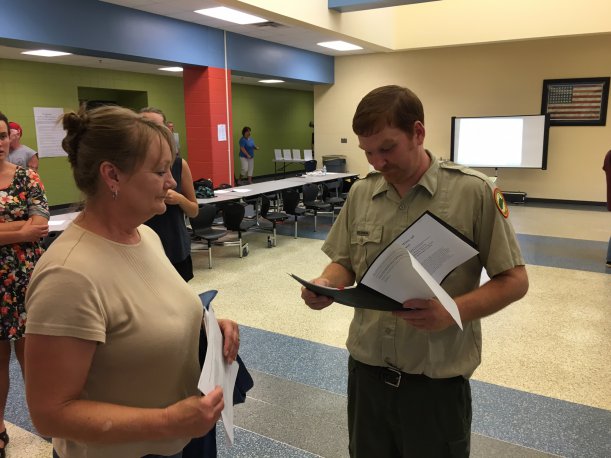 CRMW co-director Debbie Jarrell handed the DEP representative over 1,200 petition signatures opposing the permit.

WVDEP had no staff available who could answer questions about blasting, blasting dust, or the health impacts from mountaintop removal. When asked about the status of WV Dept. of Health and Human Resources' review of the two dozen health studies on the subject, WVDEP staff admitted ignorance. We got media coverage from the State Journal (http://tinyurl.com/SJ71316) and WVVA TV (http://tinyurl.com/WVVA71216).
The comment period for this permit ended June 3, 2016, but you can still give your input by mail, email, or petition. Be sure to state that you oppose Alpha subsidiary Republic Energy's proposed permit number S300316. The mail address is:
DEP Regional Office
Attn: Permit supervisor
254 Industrial Drive
Oak Hill, WV 25901
The email address is thomas.e.wood@wv.gov. The petition link is www.tinyurl.com/petitioncrm.
Don't let Alpha or the DEP convince you that mountaintop removal is over. Alpha has more permits on the drawing board, including the 1,028-acre Eagle South site planned to stretch from the south side of the Center Contour permit and take off the ridges above Rock Creek, Right Hand Fork, and Wingrove Branch. We need to halt any more expansion of mountaintop removal on Coal River Mountain.
Thanks for your help. We need all the moral and financial support we can get to stand strong against this latest threat to our communities.
Here are some photos from the hearing: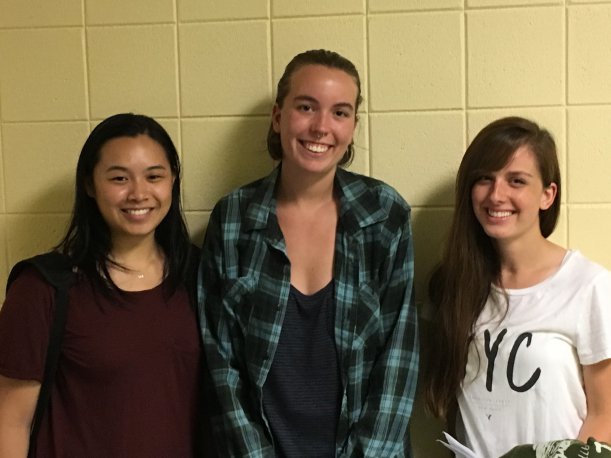 CRMW interns Ashley, Maria, and Michelle got the first-hand experience of WVDEP's inaction.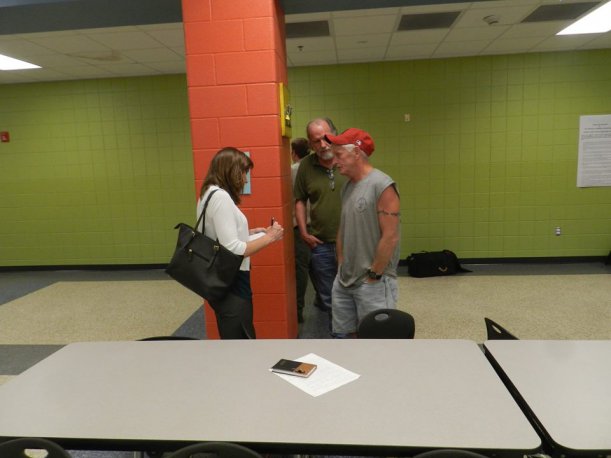 CRMW volunteer, lifetime community member, and former miner Gary Bone speaks to the press about the destruction that Alpha's mountaintop removal brings our community. Photo by Maria DeHart.
CRMW co-director Debbie Jarrell speaks to the press.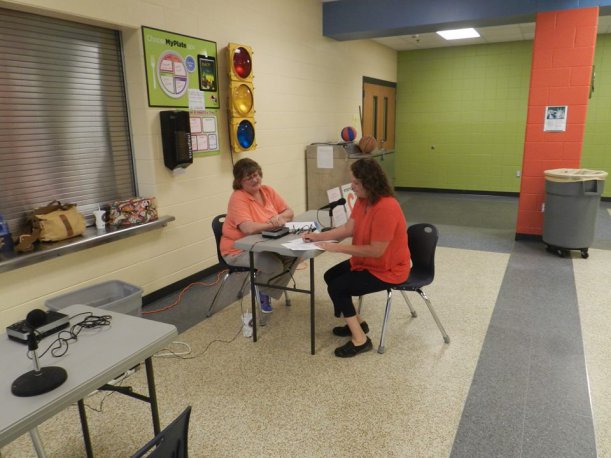 CRMW office manager Peggy Bone gives her comments. Photo by Maria DeHart.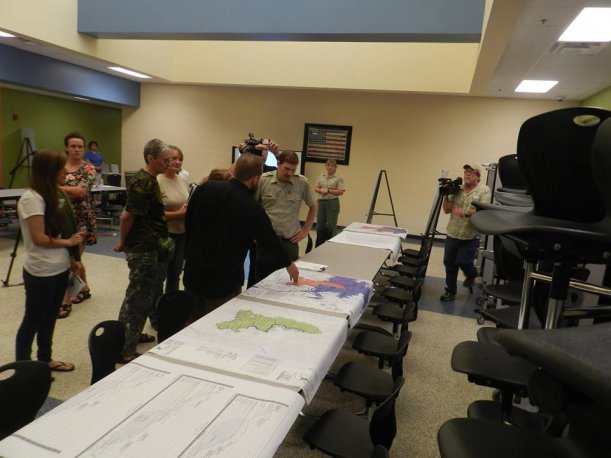 CRMW outreach coordinator Junior Walk has tough questions for WVDEP. Photo by Maria DeHart.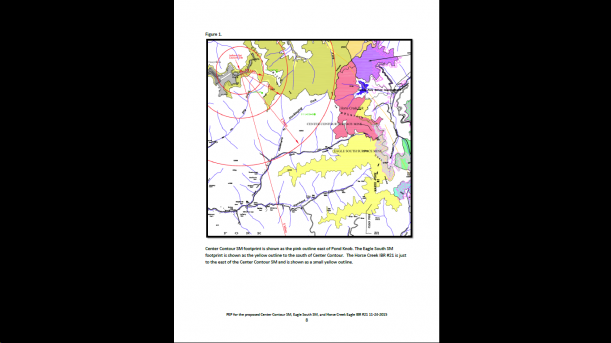 Alpha has more mountaintop removal planned, such as the 1,028-acre Eagle South site, the yellow area beneath the pink Center Contour site. This one would take off the ridges above Rock Creek and Righthand Fork.